FlipSide
A pixel based analog display.
Contact us to order today!
Flipside is a electromechanical analog display made up of thousands of triangular pixels. With one color on each side of the triangle, the display can show text, 8-bit style images, and more. Flipside is powered by a web application that allows for automated and on-demand control with the touch of a button.
We hope you love FlipSide as much as we are enjoying designing and building it. Oat Foundry is a team of  product designers – mechanical, electrical, and computer engineers – dedicated to building cool stuff. We have been in business and growing for 6+ years manufacturing complex, electromechanical signage and Flipside is currently the main focus of our research and development. 
NO BULLSHIT: Oat Foundry puts a ton of work into creating working technical prototypes and a informative landing page like this to show what we are working on and gauge your interest. Based on our research, we expect interest in Flipside to be high — a deposit is proof of your interest and holds your place in line when we begin to fulfill orders. Oat Foundry's goal here is to build a product you actually want and completely believe in. Our promise is that you get to hold our feet to the fire during development and if for any reason you need to revoke your order, we will refund 100% of the amount (less Stripe's processing fee).
When we get closer to shipping, our fullfillment team will confirm your address and the standard freight shipping rate. 
Oat Foundry has shipped signs nearly everywhere in the world – we can help navigate delivery and any additional taxes and fees.
Now Accepting Orders
Looking for a new way to display your menu? Or to alert shoppers of special deals at your store?
We're now accepting orders for Flipside, Oat Foundry's latest electromechanical signage product. You will receive monthly email updates to inform you of how your sign is looking and the progress we are making. Once you pay the remaining balance of your order, we ship and deliver your sign anywhere in the world. Be part of the no-screen revolution!
Why Flipside?
Screens suck and while traditional menu boards are functional, they leave a lot to be desired. Reading handwriting on a chalkboard or whiteboard can be hard when it is smudged or starts to fade. If the menu is high up on the bar, changing it can be incredibly difficult (and dangerous) during service. Every time you have to change your signage, did you really want a staff member to climb a ladder, or have to pay someone to come in and rewrite it?
You already spent all this time meticulously designing the interior of your space — is a bright, glow-washing TV really the only option? It's 2019. We thought we could do better.
Updating screens and setting rotating schedules can be done in minutes with the ease of our user-friendly messaging application. Connect to the same WiFi as your Flipside, set a schedule, and forget about it until you have new messages to share. Kick a beer? Update from your phone. All while listening to the soothing clack-clack-clack sound of the board automatically refreshing .
1
Order today!
Be one of the first to receive our FlipSide displays.
2
Monthly Progress Reports
You can expect an update on our progress once per month after you submit your deposit. Feel free to contact us any time with questions:  sales@oatfoundry.com
3
Schedule Delivery
We'll let you know when your sign is ready and set up a time for delivery. The remainder of the payment is due upon shipment.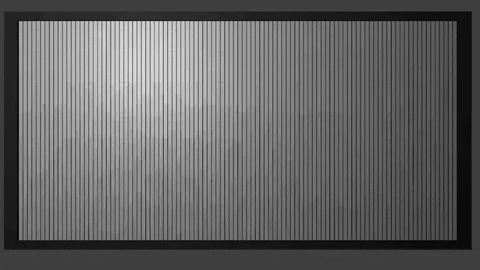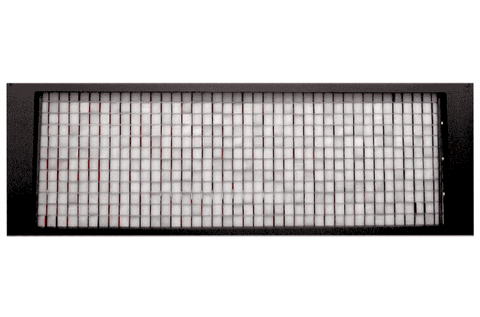 Get Attention
Flipside is REAL and the guests who care about the authenticity of a space will know the difference. Flipside is not a screen mock-up tricking someone into believing it is something else – it is a complex, electromechanical display built from thousands of triangular pixels rotating in beautiful harmony.
Multi-sensory experiences are key to creating an environment guests can enjoy. Flipside ticks the boxes of "whoa, that's cool" and "Oooo, I love that sound".
Flipside aims to close the signage+experience gap, acting as a multi-sensory signage piece that brings unique analog sounds and visual cues comfortably to any interior design – be it a store, cafe, or restaurant.
Web App
The FlipSide display has a cloud-based messaging interface so you can send your custom messages from anywhere in the world — manually or autonomously. The web app was designed to fully engage all the possibilities of the FlipSide sign, so that each user can be as creative as they want with their custom messages!
You can schedule your messages in advance. Have your cafe menu rotate between hot drinks and cold drinks or enter in fun movie quotes!
Create and save text messages as well as your own drawings. Since the display is made up of tri-color pixels, there are endless options for visuals you can create.
Support
If you experience any issues, our team is ready to assist you with any troubleshooting.
1 Year Warranty
FlipSide display is covered by a 1 year limited warranty effective upon retail purchase or delivery receipt of the display.
Worldwide Shipping
With experience in international shipping, we'll ensure that the display arrives on-time and ready to go.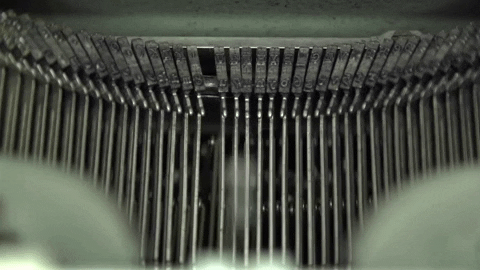 History
The satisfactory clack sound after pressing a keycap on a typewriter and seeing a letter appear on the page. The movement of type bars applying a letter stamp to ink ribbon. And the return of the carriage holding your master piece in place. These elements of sound, functionality, and movement of a classic typewriter influenced the creation of FlipSide.
Handmade
Every FlipSide display is built by hand at our shop in Philadelphia. Oat Foundry's team of engineers design every subsystem at our shop — from sheet metal and PCBs, and every sign is manufactured here too. This allows us to offer different sizes while maintaining the highest levels of quality control.