PROMOTING THE VOTE THROUGH PHILADELPHIA TALENT
One of our core values is, "Give A Damn" – It is open to our collective interpretation as to how that manifests, but it is frequently caring about our company and customers, community, and planet. We like finding ways to better the society in which we live and wanted a way to encourage fellow Philadelphians to exercise their civic duty.
During election season, political ads cover front yards, billboards, and television screens. We postulated that our Picture Flap Display would be a great change of scenery during the typical September, October, November slog. We wanted to do it in a beautiful way that also challenged Philadelphia's artist community to help.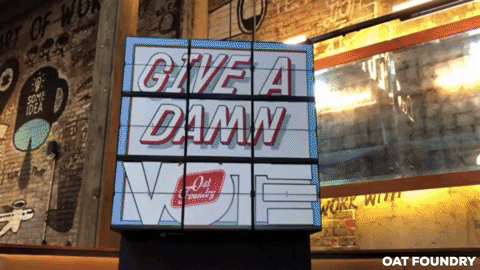 Once we gave this project the internal green light, we hit the drawing board. There were a few challenges that needed solutions.
We wanted to partner with a bipartisan non-profit.

We needed a popular, high-traffic location for the Picture Flap Display

We needed a way to get the word out to Philadelphia artists

An award we can give to the 25 artists.
We started by reaching out to our friends at The Committee of Seventy, La Colombe, and The Voter Project.
The Committee of 70 is a nonpartisan civic leadership organization that advances representative, ethical and effective government in Philadelphia and Pennsylvania through citizen engagement and public policy advocacy. La Colombe Coffee Roasters is a Philadelphia based coffee retailer who also had a mission to promote the vote. We have collaborated on several projects in the past. The Voter Project is a non-partisan, non-profit organization dedicated to ensuring all Pennsylvania voters can cast a ballot in a safe, secure, and convenient way.
They all loved the idea and the We Vote Art Contest was born.
We opened up an online submission form so any artist in the City could take part. We received paintings, photos, sketches, and vector images – all a work of art in their own right. Pairing with local artists and organizations around our city gave promoting the vote a creative angle.
We selected 25 artists to display their designs on the board. The board flipped in La Colombe's Fishtown Cafe from October 16 to November 3. The guests were now able to check out some local art while waiting for their orders. Over 7,000 votes for the designs on the board poured in throughout the month. Out of these votes, the top 5 artists took a larger chunk of the prize purse home.
The Picture Flap we chose to use is a three-row by three-column square that rotates through 30 different designs. The dimensions for the artist's designs were a simple 1:1 ratio; like an Instagram post. The most popular uses for Oat Foundry Picture Flaps are trade show booths, visual merchandising window displays, and interactive office environment art, and other corporate interiors. Picture Flaps deliver an attention-grabbing, surprise and delight effect for passing foot traffic. Now, it captures the attention of guests and acts as a call to action to promote the vote.
We could not have pulled off The We Vote Art Contest without the help from each sponsor and artist. From offering a location for the board, donating prize money, and submitting awesome designs. Each person involved in this project can now say they helped promote the vote for the 2020 Presidential Election.
Back to Picture Flap